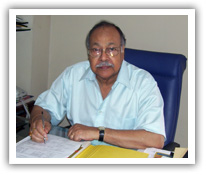 Er. Ramesh Chaudhury
FIE, CE (I)
The force behind our success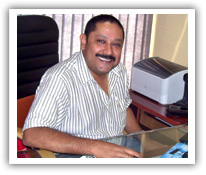 Mr. Ruben R. Chaudhury
Managing Director / Chief Executive
DETAILS OF MANPOWER IN DIFFERENT CATEGORIES
Brief resume of people involved in the Management of the Company highlighting their Technical know-how as well as experience.
Attorney/ Director
A Graduate in Mechanical Engineering and Chartered Engineer (India) of the Institution of Engineers (India) with versatile experience over 35 years.
Managing Director
A Science Graduate with wide experience in Technical Jobs
Project Engineer
Graduate Mechanical Engineer with wide experience.
Project Manager
Graduate having diverse experience in such jobs and overall managerial acumen and expertise in planning and execution of work with quality control, materials and safety.
Engineers (Works)
Both mechanical and civil with wide experience for planning and execution of civil / mechanical and piping works / Fluid Flow System.
Managers (QC/QA/Safety)
Experienced qualified person responsible for quality control and assurance etc.
Material Officers
Procurement, purchase, lifting of Departmental issue materials under Project Manager, experienced and qualified persons.
Supervisors (Piping, Civil and Fabrication)
Execution of works under Engineers (Works)
Jr. Assistants QA/QC
Assisting the Manager QA/QC.
Other Technical Staff
Adequate Numbers.
Accountants
Graduate with experience in the accounts and audit.
Head Office Staff
a) Chief Executive / Managing Director
b) Attorney / Director
c) Accounts Officer/ Sr. Manager (A/c.)
d) Administrative Officer / Sr. Manager, Personnel and Administration
e) Other supporting staff.